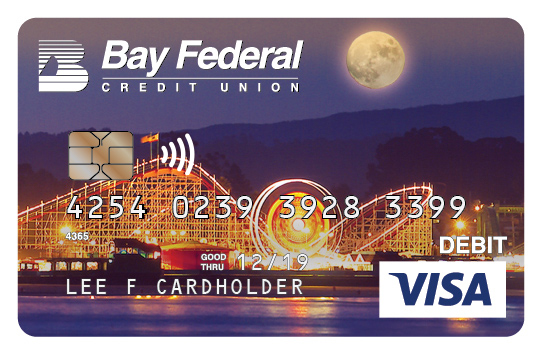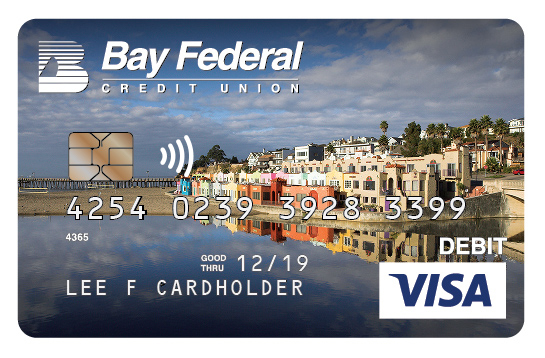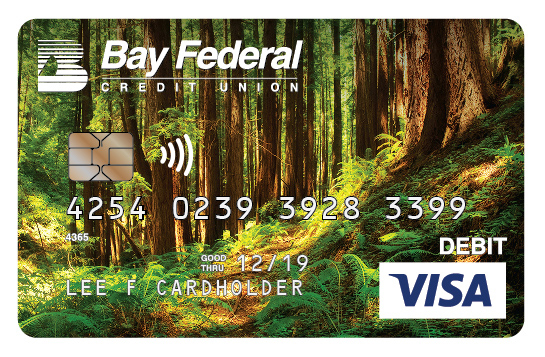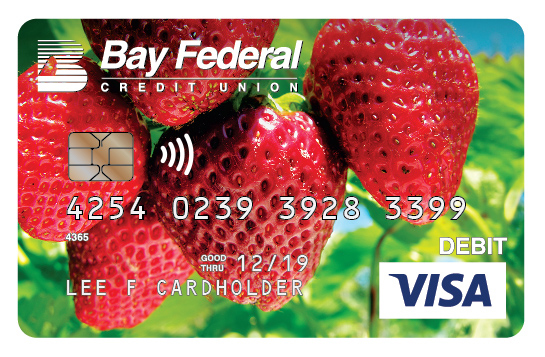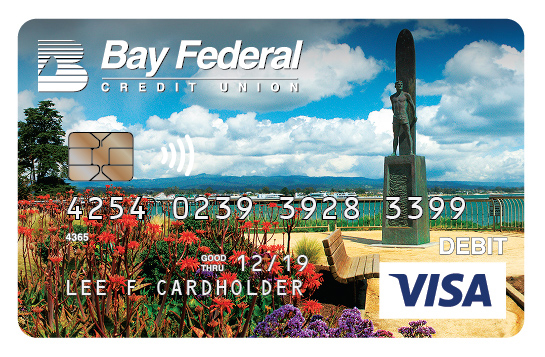 Visa® Debit Cards
A remarkably versatile card that lets you use the funds in your Bay Federal checking account even at places that don't normally take personal checks. While it looks just like a credit card, it is not. Bay Federal's Visa® Debit Card automatically deducts purchases from your checking account. No credit is advanced, so there are no interest charges.
You can use your Visa® Debit Card at more than 17 million locations worldwide — just look for the Visa logo! It also gives you access to your account at more than 500,000 ATMs worldwide displaying the Visa, STAR, PLUS or CO-OP logos.
You now have the opportunity to select your choice of these local images to appear on your debit card. To receive one of these new debit cards, you can do the following:
Visit a Bay Federal branch of your choice
Place an order through BayFedOnline
Call our Member Service Center at 831.479.6000 or 888.4BAYFED, option 3.
Visa Secure
Bay Federal is also committed to making shopping safe for our members through Visa Secure, the safe way to add additional protection to your online shopping experience when you use your Visa credit or debit card. It is convenient, easy to activate, and the service is entirely free.