How can we help you today?
Great Rates*
Bay Federal Credit Union offers great low rates for all of our loans and mortgages! Apply online today to find your personalized rate for what you need!
Conforming Fixed Rate Mortgage
Motorcycle Loans starting at
*All loans and mortgages have their own requirements to achieve these rates. All rates will be personalized for YOU based on your credit score and debt to income ratio. Additional discounts may be available. Visit our rates page for full details.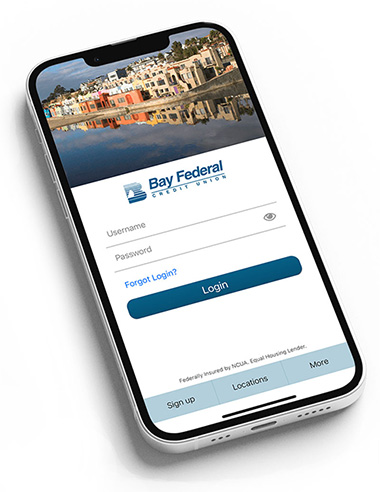 Check balances and recent transactions

Deposit checks* with your smartphone

Make payments to your loans, credit card, and lines of credit