Add Value to Your Home with a HELOC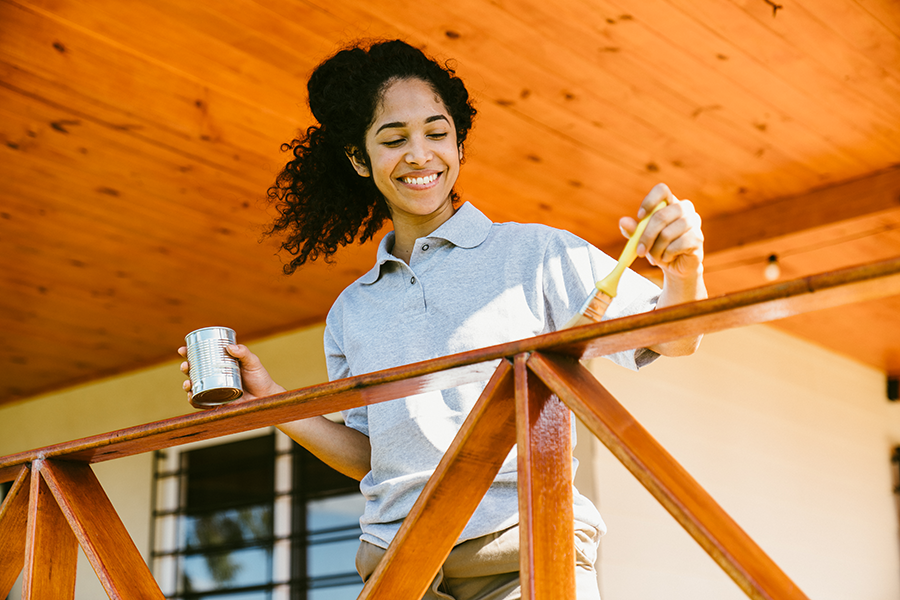 If you're a homeowner in need of a bundle of cash, look no further than your own home! You can tap into your home's equity with a HELOC Flex loan, which has a flexible interest rate to help you make the most of your money.
Build a new deck or remodel your kitchen like you've always dreamed

Add value to your home for the future

Flexible options to lock in your rate*
Home Loans for California
*The Annual Percentage Rate (APR) is variable and is based upon an Index plus a margin. The Index is the "Prime Rate" as published in the "Money Rates" section of the online edition of the Wall Street Journal on the first day of the billing cycle. Eligible Lines of Credit loan amounts up to $400,000. As of May 8, 2023, the variable APR for Home Equity Lines of Credit ranged from 8.75% APR to 10.25% APR, depending on your credit score (the lowest APR disclosed includes any applicable rate discounts). The maximum APR during the term of the plan is 18.00%. The maximum loan amount is $400,000. An estimate of the fees imposed for opening the plan are $750 to $2500. However, these fees will be waived and/or paid by the Credit Union provided that our security interest in your home is maintained for at least 36 consecutive months from the date the HELOC account is opened. Otherwise, you must reimburse the Credit Union for these waived and/or paid fees (not to exceed $500). An annual fee of $75 is required on all balances of less than $20,000 after the first year. During the Draw Period, you may convert the variable interest rate and repayment schedule on a portion of your outstanding balance to a fixed rate and repayment schedule (subject to the terms and conditions set forth in the Home Equity Line of Credit Agreement). Each time you fix a portion of your loan balance, you will be assessed a charge of $50.00. Only three (3) fixed-rate options may exist at any one time.
Offer is available for new applications submitted through December 31, 2023. Loans are subject to credit approval and program guidelines. Interest rates and programs terms are subject to change without notice. Property insurance is required. Other restrictions may apply. Bay Federal Credit Union membership required at the time of closing. For more information, visit any Bay Federal Credit Union branch or call a Bay Federal Home Loan Consultant at 831.479.6000 or toll-free at 888.4BAYFED, ext. 304.